Ventajas de estar en Marina Business Club
En Marina Business Club podrás desarrollar tu potencial y el de tu empresa gracias a los servicios que ofrecemos.
Cosas en las que somos geniales
Nuestro servicio de atención es excelente y personalizada.
Entendemos la importancia que mantener la presencia de la marca, por lo que las llamadas que recibas, serán resueltas bajo un esquema personalizado a la empresa.
Gracias a los espacios que destinamos para este fin, nuestros clientes tienen pueden desarrollar sus ideas, presentarlas y compartirlas a otros, ya sea presencialmente o de en línea.
Domicilio fiscal / comercial
Tu empresa en la mejor ubicación de Cancún.
Una combinación de medios adecuada puede marcar la diferencia


La opinión de nuestros clientes es muy importante, nos ayuda a seguir mejorando los servicos.
Do you sometimes have the feeling that you're running into the same obstacles over and over again? Many of my conflicts have the same feel to them, like "Hey, I think I've been here before»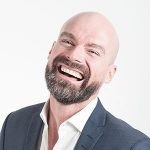 Young. American. Designer.
Do you sometimes have the feeling that you're running into the same obstacles over and over again? Many of my conflicts have the same feel to them, like "Hey, I think I've been here before»
Tech-enthusiast. Feminist
Do you sometimes have the feeling that you're running into the same obstacles over and over again? Many of my conflicts have the same feel to them, like "Hey, I think I've been here before»
Gracias a tú opinión mejoramos cada día, no dudes en ponerte en contacto con nosotros